ESTONIA: Label "Põlvamaa Rohelisem märk" (A greener mark)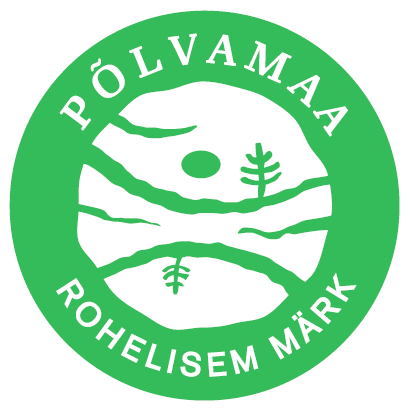 Põlvamaa is a region in Estonia with an exceptionally beautiful and pure nature.
Since 2009, the naturally manufactured high-quality products has been labelled with "Rohelisem märk" (A greener mark).
It is a county-level approval which asserts the local origin, high quality, usage of natural materials and environment-friendly manufacturing of a product or a service.
"Rohelisem märk" is used to label local food products and artisan food, natural building and finishing materials, local handicrafts and tourism services.
By today, the label "Rohelisem märk" has been adopted by more than twenty entrepreneurs from Põlvamaa who provide a wide range of products beginning from flour, honey and horse- radish to natural clay coatings and wool socks.
Source: Põlvamaa a greener mark